Greater Manchester Mobile Planetarium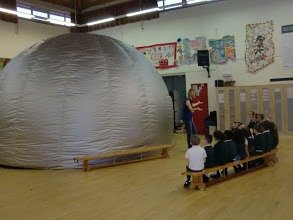 Greater Manchester Mobile Planetarium visits Greater Manchester and the surrounding area.
We offer incredible space-related science shows to all schools in Greater Manchester and the surrounding areas. Our shows are praised by teachers and allow school children to learn about our solar system (and beyond) in an immersive, unforgettable way!
We provide a range of shows that are designed specifically for the following groups:
Reception, Special Educational Needs, KS1, KS2, KS3, Scouting organisations, Adults
Each of the shows includes a wonderful 360-degree visual display which is delivered by one of our expert presenters who is more than happy to answer questions and offer further insight and explanation.
The length of the shows can be adapted to meet your school's needs depending on the number of classes you would like to visit, typically ranging between 20 and 40 minutes.
We can provide either half or full days depending on the number of classes you have. If you are using the hall for dinner we can deflate the dome and then inflate it again once the Hall is vacated.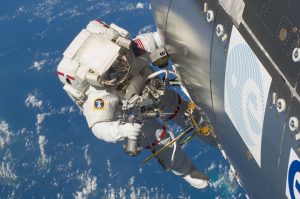 For detailed information about what the Greater Manchester mobile planetarium can deliver to your organisation, please follow these links:
preschool
primary school
secondary school
special education
scouting groups
Schools in Greater Manchester we have visited:
Broadfield Primary, Royton Hall Primary, St Thomas Primary, Mills Hill Broadfield Primary, Royton Hall Primary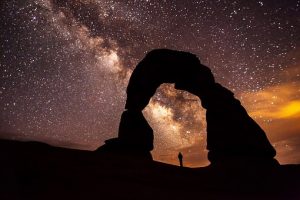 St Thomas Primary, Mills Hill Primary, Holy Family Primary, Broad Oak Primary, Bridge Hall Primary
Warren Wood Primary, Bredbury Green Primary, Hazel Grove Primary 
Our shows will take you on a wonderful learning journey through space. Learning about the planets in our solar system, the constellations, night and day and why planet Earth is so special.
The Wonder Dome Planetarium is an excellent way to learn about the solar system and has shows suitable for:
Reception, KS1, KS2, KS3, Adults
We can visit you for either a half or a full day.
We enjoy visiting Greater Manchester to deliver our mobile planetarium shows. Please contact us for more information.
We look forward to hearing from you.
To see more city-specific information in the Greater Manchester area follow the links below
Stockport mobile planetarium
Manchester mobile planetarium
If you are interested in visiting other museums in the Manchester area click here