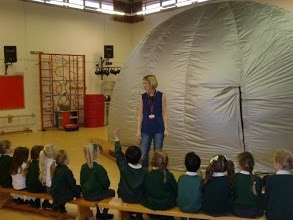 The prices for school per person start at an incredible £2.
£280 for half a day AM or PM (2 – 4 shows)
£380 for a full day (4 – 8 shows)
For extra shows or alternative bookings please make an enquiry.
Travel costs are calculated at £0.45 per mile from S17

Height = 4 metres, fan tube distance = 1 metre 60cm
                                                                                     Cancellations less than 24 hours will be charged 50% of the booking price.
                                                                                     Cancellations on the day of arrival will be charged 100% of the booking price.