Sheffield Mobile Planetarium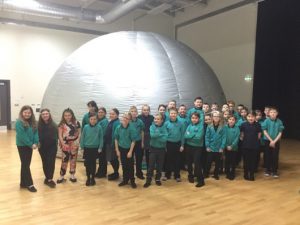 Wonderdome Sheffield Mobile Planetarium is based in Sheffield. We offer incredible space-related science shows to all schools in Sheffield and the surrounding areas. Our shows are praised by teachers and allow school children to learn about our solar system (and beyond) in an immersive, unforgettable way!
We provide a range of shows that are designed specifically for the following groups:
Reception, Special Educational Needs, KS1, KS2, KS3, Scouting organisations, Adults
Each of the shows includes a wonderful 360-degree visual display which is delivered by one of our expert presenters who is more than happy to answer questions and offer further insight and explanation.
The length of the shows can be adapted to meet your school's needs depending on the number of classes you would like to visit, typically ranging between 20 and 40 minutes.
We can provide either half or full days depending on the number of classes you have. If you are using the hall for dinner we can deflate the dome and then inflate it again once the Hall is vacated.
For detailed information about what the Sheffield mobile planetarium can deliver to your organisation, please follow these links:
preschool
primary school
secondary school
special education
scouting groups
What do the schools in Sheffield we have visited say about us:
I just wanted to say thank you for your visit today. The children enjoyed the workshop so much and were so enthusiastic about what they had seen- they couldn't wait to write down all the new facts they had learnt!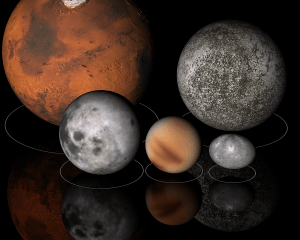 Nethergreen Infant with Tiger http://nethergreen.schooljotter2.com/class-newsletters/tigers
and Kangaroos http://www.nethergreeninfantschool.co.uk/class-newsletters/kangaroos
How satisfied are you with the Sheffield Mobile Planetarium? Very Satisfied
What did you like about the show?The enthusiasm, the variety and range of information, the graphics & the pace.
Wonderdome at Waterthopre Primary: https://www.westfieldfamily.org
We also cater for Scout, Beaver, Guides, Brownies and Rainbows groups and can provide a wonderful experience in getting astronomer activity, space activity or stargazer badges 
We have also helped a number of Scouts organisations to get their badges. Our mobile planetarium visited the 72nd Scouts and beavers groups at St Andrew's Church in Nether Edge, visited Beavers and Brownies in Dore.
Along with Wonderdome Mobile Planetarium Sheffield benefits from other science and space show providers. For example, both the University of Sheffield and Sheffield Hallam University as a part of their outreach engagement provided STEM-related programmes and science workshops.
School and organisation can also benefit from booking our own incredible Sheffield Starman Dennis Ashton who provides engaging star related talks. Dennis is also an active member of the Sheffield Astronomical Society, which also run some outreach activities.
Other schools we have visited:
St Catherine's Primary, Beighton Primary, Carterknowle Primary, Firshill Primary, Stocksbridge inf., Oasis Academy, High Hazel Academy, Woodseats Primary, Hinde House Primary, Reignhead Primary, Tinsley Meadow Primary, Nether Edge Primary, Whiteways Primary, Fox Hill, Hallam Primary, Broomhill Inf
Along with FacePaintingSheffield Wonderdome Mobile Planetarium offers space themed birthday parties. We will come all the way to your School or Hall.