Wales Mobile Planetarium offers its services in all areas of Wales.
We deliver interactive planetarium science shows to Nursery, Reception, Primary, Secondary and SEN schools. Our range of mobile planetarium presenter-led shows cover individual school topic as well as the National Curriculum requirements.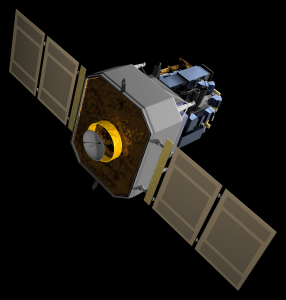 Wonderdome also offers visits to scout and guide groups as well as museums and other interested organisations.
Over the past four years, our Wales Mobile Planetarium helped to teach about wonders of the universe, space travel, stars and mythology as well and enhance Maths and English learning in hundreds of schools. A mobile planetarium is a popular option for Welsh schools due to being located quite far from stationary space centres and planetariums.
If you are looking to book a place/science related trip Leicester Space Centre, Birmingham Think Tank Museum and The Life centre in Newcastle offer a superb day out with their wonderfully interactive displays and material collection. These places also provide stationary planetariums facilities.
Chesterfield observatory while not having a mobile planetarium offers guided tours of facilities. However, it is best visited in the evening times when stars can be observed through the telescope facilities on offer.
If you are looking for other educational visits, there are a great variety of museums in Wales – please see below
National Museum in Cardiff – National Museum Cardiff (Welsh: Amgueddfa Genedlaethol Caerdydd) is a museum and art gallery in Cardiff, Wales. The museum is part of the wider network of Amgueddfa Cymru – National Museum Wales. Entry is kept free by a grant from the Welsh Government; however, they do ask for donations throughout the museum.
National Waterfront Museum of Wales – The National Waterfront Museum, Swansea or NWMS (Welsh: Amgueddfa Genedlaethol y Glannau) is a museum in Swansea, Wales, forming part of Amgueddfa Cymru – National Museum Wales. It is an Anchor Point of ERIH, The European Route of Industrial Heritage.
Narrow Gauge Railway Museum, Tywyn – The Narrow Gauge Railway Museum is a purpose-built museum dedicated to narrow-gauge railways situated at the Tywyn Wharf station of the Talyllyn Railway in Tywyn, Gwynedd, Wales
Our own Wonderdome mobile dome option is also a fascinating as well as a cost-effective way of engaging learning with space-related science topic. For Welsh schools, our portable planetarium visit will offer superior price option, which also saves a lot of time for the teachers in both preparation and travel.