About Us
WonderDome Mobile Planetarium provides mobile space shows to hundreds of schools, education and family centres, scouts organisations, museums, private parties and many other local organisations across the UK.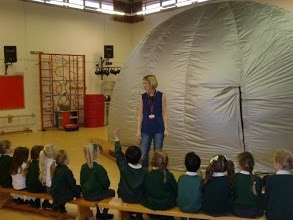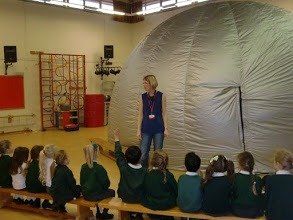 WonderDome presenters are astronomy specialists and teachers who create and deliver interactive space shows in our inflatable space domes. Because of our unique expertise, our shows build with age and curriculum relevance in mind to provide fun and interactive space-related sessions. Our educational space science sessions meet the National Curriculum requirements for science programmes of study. The advanced presentation technology and embedded 360-degree full dome technology we are able to bring the wow factor experience to your setting.
Our mission: 
To inspire and educate people about space and astronomy through exciting, interactive space shows.
What does the mobile dome do? 
Our inflatable dome will be set up in your Hall or large indoor area. With the use of our incredible 360-degree camera system, special effects and interactive teaching style we take the students on an incredible learning journey about the stars and planets.
All our presenters have a background in teaching and are entertaining and informative, generating a truly enriching and memorable experience for any age range.
Once inside the inflatable dome, you will experience space and adventure in an interactive, fun and educational way (click on the 45 seconds video to see how we set the planetarium up). 
The wonder of a planetarium and 360-degree immersive cinema is brought to you! The planetarium can be set up in any large hall and can even be taken down (if required for lunch). We can provide risk assessment in advance. We are fully insured and all our presenters have DBS.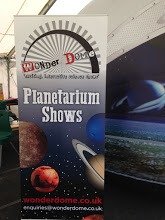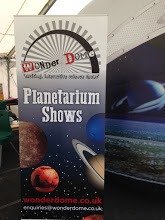 The advantage of Mobile Planetarium explained:
Booking a WonderDome mobile planetarium has the following advantages for your organisation:
– a personalised set of shows that are designed around your individual setting and needs
– your own presenter on site for either a morning or full day, meaning you have the opportunity to ask questions and get further explanations
Рlower costs per child coming to experience the wonders of a planetarium (the price per visitor can be as low as £2.00)
– no travel costs and arrangements to sort out
– all risk assessments are done by us and can be sent to you in advance
https://www.gov.uk/government/publications/national-curriculum-in-england-science-programmes-of-study
New! Immersive Creative Writing Workshops
Wonderdome Mobile Planetarium is now working with the amazing Sheffield Writing Club to deliver creative writing workshops. Get your pupils to benefit from a combination of our mobile dome, 360 degree presentations and the knowledge of the talented and very creative workshop leaders.  We offer for example tailored shows to use as icebreaking activities for secondary and A-level transition events. We also run KS2 SATS and KS3 and KS4 exam support workshops.