Leeds mobile planetarium serves the schools and communities of Leeds and surrounding areas.
The Leeds Mobile Planetarium can be set up in a large space such as a school hall. The planetarium provides a completely blacked out environment which is perfect for observing the stars and planets in our galaxy – the Milky Way. Inside the mobile planetarium, we utilise high technology equipment which projects incredible images of celestial objects in full 360-degree perspective. This gives all the visitors to the dome an incredible and memorable learning experience which will stay in their memories for many years to come. We also hope this experience could spark a lifelong love of astronomy.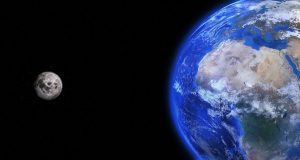 We have a fantastic range of material which can be shown inside the dome and we are able to adapt each learning experience to the particular needs of the learners. We cater for Nursery aged children right up to adults and have received great feedback from all groups. The show length can also be adapted to accommodate the needs of the learners, typical show lengths range from 20 to 40 minutes. We have found the primary aged curriculum fits in very well with the content of our shows as we include a detailed explanation of the planets, sun, moon and stars.
In a primary school, a typical day for schools to enjoy the Leeds Mobile Planetarium would work as follows; we arrive by 8am and set up all the equipment inside the school hall. This typically only takes 30 minutes, but we then have time to speak with teachers before the shows begin. From 9am classes will arrive at the dome for their pre-arranged showing. Shows typically last around 30 minutes and will be adapted to the needs of the class. Our presenters are excellent at delivering the shows and will make the experience exciting and informative. They are also there to answer any questions the children may have. Once all the shows have finished which is either dinner time or at the end of the school day we will pack away the dome and all equipment and leave the building.
If you are looking for other science-related learning experiences we can recommend the Leeds National Science and Media Museum