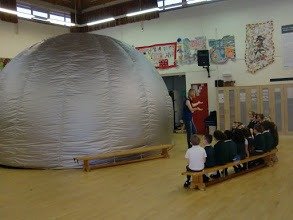 Suitable for: age 5 and over
Show length: 20 to 40 mins (can be adapted to individual school needs)
Wow factor: 10 / 10
A fascinating, fun and interactive Primary School Planetarium Show which takes the learners on a journey through space.
This show has been designed to link perfectly with the Science National Curriculum. Primary aged children will learn amazing facts about our solar system and beyond, including taking a flying visit to and learning information about our incredible neighbouring planets. Is it possible to live on them? And what makes Planet Earth so special that life thrives here?
This show also investigates the sun and reveals some incredible facts about our nearest star. We will also look closely at The Moon, our nearest neighbour, and discover how important it is to live on Earth and why it appears to change shape. We also find out what it is like to live on a spaceship and enjoy the experience of being weightless! This show can be adapted to fit in with the national curriculum of the different age groups.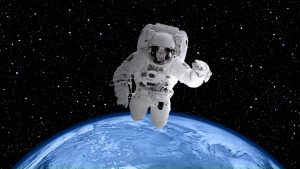 Including a wonderful session where we project the entire night sky onto the inside of the dome and look at the beautiful stars and constellations in our night sky. The presenter will explain how to identify certain stars and constellations and also tell some magical stories dating back to to the times of the Ancient Greek mythology.
Extra information:
This show can be adapted for different ages and groups depending on need. We can also include specific topics to match subjects your class is working on. The overall aim is to show each person who visits the mobile planetarium that the Universe is wonderful and intriguing and that there is so much to see and learn. The dome creates a magical learning environment to learn about the wonders of space.