Hampshire Mobile Planetarium WonderDome
Book your space and astronomy-related visits from Wonderdome Hampshire mobile planetarium. Wonderdome space dome shows offer interactive presenter-led sessions for schools, club, organisations and events. The shows are suitable for different age and abilities.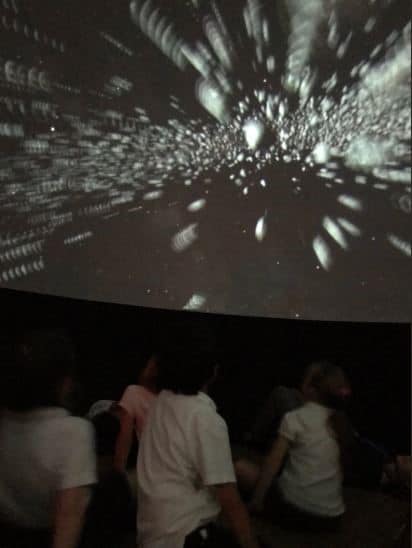 Have a look at our Facebook page and our 5-stars Google reviews from teachers.
WonderDome Planetarium in Schools
Hampshire mobile planetarium shows meet KS1 and KS2 science curriculum topics. We also offer easy, fun and educational session for Early Years and a more in-depth astronomy session for KS4.
The planetarium is very popular during the secondary school transition days, whole school fun days and an excellent addition for any science or space weeks events.
Wonderdome also supports in special educational provision and proudly holds a National Autistic Society Award.
Planetarium Shows For Scouts Groups
Hampshire mobile planetarium interactive presenter-led shows are also very popular with Scouts and Guides groups. You can invite Wonderdome to achieve Star-gazing, Astronomer and Astronautics Activity badges for Beavers, Cubs, Rainbows and Brownies groups.  Do not let a cloudy night to spoil you stargazing camp plans because it is always clear sky in Wonderdome planetarium. Our knowledgeable presenters will guide your troops through our solar system to the galaxies far far away.
Useful Resources and Blogs on Our Website
Look no further to up-to-date easy to read information about the latest space and astronomy news as well as reading ideas. There are also many interesting blogs about space phenomenons that school children can use in their space research.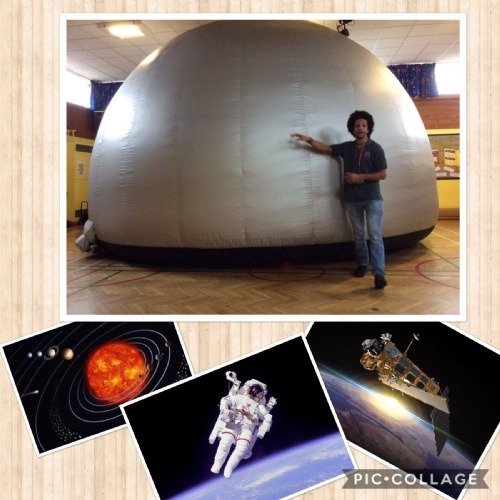 Our research page provides useful links to a range of web-based resources. Teachers can also find some lesson plans if you are stuck for ideas.
Lastly, take a look and share with any potential visitors our information brochure. The brochure explains who we are, what we do, and what to expect during the visit.
If we are a part of your event, ask us for images and information for your promotional materials.
How to Book Hampshire Mobile Planetarium
Hassle-free booking. All you need to do is to fill our booking form or email to enquiries@wonderdome.co.uk, and we will do the rest.
Wonderdome will put together a suitable timetable, advice on the type of shows as well as provide a Risk Assessment, Fire Risk Assessment, Public Liability, and PAT certificate. Plus, if required, we can provide publicity material.