Rotherham Mobile Planetarium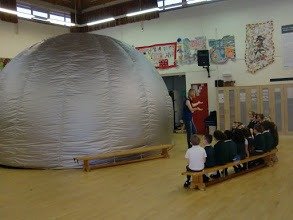 Rotherham Mobile Planetarium visits schools and other organisations in Rotherham and the surrounding area.
Our shows are very popular and include shows that are suitable for Reception, KS1, KS2, KS3 and Special Educational Needs.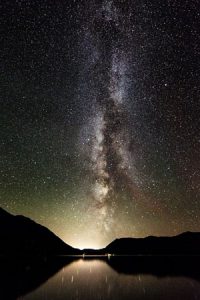 In our presenter-led shows, the Rotherham Mobile Planetarium is able to create a fantastic environment where the learners are immersed in the wonders of space. The images are projected all around the dome creating a 360-degree visual experience (similar to IMAX
cinema).
Popular topics that are covered inside the planetarium include;
Travelling through the planets of our solar system and learning interesting facts about them. Learners will discover why Earth is able to support so much life.
Discovering more about our closest neighbour, the Moon and the effects this has on our daily lives.
Revealing incredible facts about our nearest star, the Sun.
Attempting to understand the huge sizes of celestial bodies
We can visit you for either a half day (morning or afternoon) or a full day, depending on your needs. In a morning we can typically run 3 to 4 shows and a full day we can run up to 7 or 8 shows. However, we will make arrangements with you to meet the specific requirements of your school.
If you use your school hall for dinners we can deflate and pack away the dome at this time and the re-inflate it for the afternoon.
Shows typically last between 20 and 40 minutes which gives enough time for visitors to fully experience the wonderfully immersive environment of the planetarium.
For detailed information about what the Rotherham mobile planetarium can deliver to your organisation, please follow these links:
preschool
primary school
secondary school
special education
scouting groups
Schools in Rotherham we have visited:
Redscope Primary, High Gate Primary, Dalton Listerdale Primary, Trinity Croft Primary, St Annes Primary, Wath Primary, Brampton Ellis Primary, Hill Top (special), Wales High School, Thornhill Primary, Whiston Junior
We enjoy visiting Rotherham to deliver our mobile planetarium shows.
We look forward to hearing from you.
To extend your knowledge still further in science we recommend the Magna Science Museum