The Wonderdome mobile planetarium offers an excellent cost-effective experience which ignites learners interest in space-related science topics as well as other STEM subjects. For West Yorkshire schools, Wonderdome offers a great price option that also saves time when related to trip planning and organisation.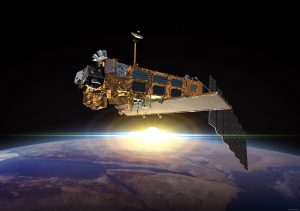 Our West Yorkshire Mobile Planetarium brings a presenter-led astronomy related show to all five areas of the region including Bradford, Calderdale, Kirklees, Leeds and Wakefield. Interactive planetarium science shows for infant, primary, secondary and SEN schools. We cover individual school topics as well as offering shows that meet the National Curriculum requirements.
Wonderdome also offers mobile planetarium visits to scouts and guides groups – astronomy and stargazers badge; museums and other interested organisations.
In the last four years, our West Yorkshire Mobile Planetarium presenters have visited and delivered mobile space shows to hundreds of local West Yorkshire schools. The shows were about the solar system, space travel and exploration and stars and mythology. Some schools booked the visits to enhance their Maths and English and other cross-curriculum topics.
There are many other wonderful attractions of scientific interest in West Yorkshire, which are well worth a visit as a class or a family trip. Our top three picks are:
The National Science and Media Museum in Bradford is a part of 'The world's leading group of science museums, we share our unparalleled collection spanning science, technology, engineering, mathematics and medicine"
For the school the museum offers Wonderlab – the hands-on interactive science and well worth booking a visit.
https://www.scienceandmediamuseum.org.uk/
Find out about the history of medicine in the wonderfull Thackray Medical Museum. OK, it is nothing to do with space but so much history that we could not fail to mention it. From Tudor Medicine, wartime hospitals, Florence Nightingale to modern days medical care – you will love this place!
http://www.thackraymedicalmuseum.co.uk/
The National Coal Mining Museum made to out top three and in the top spot on Tripadvisor. For the primary schools the Museum offers inspiring hands-on science and historical workshops learning activities for KS1 and KS2 pupils
To see detailed information about towns in West Yorkshire, see below:
Leeds mobile planetarium