Planetariums in the UK
What are planetariums?
A planetarium is a type of theatre that is designed to entertain and educate visitors about the astronomy, for example learning about the planets in our solar system. Most planetariums are dome-shaped allowing visitors to easily look up at the images above. Shows inside a planetarium typically incorporate a range of images and videos which when put together create a show that focuses on a particular area of astronomy. Shows are created to meet the learning needs of the visitors and can range from beginner level up to advanced.
What are the different types of planetarium available?
Planetariums range in size with the biggest being Hayden Planetarium which is 21-meters and is able to seat 423 people. The much smaller mobile planetariums can be as small as 3 metres and are just big enough to seat 20 children who sit on the floor. The major advantage of mobile planetariums is that they can be transported to the visitors, for example to schools, which is very cost effective and far simpler than transporting a group of children to their nearest planetarium.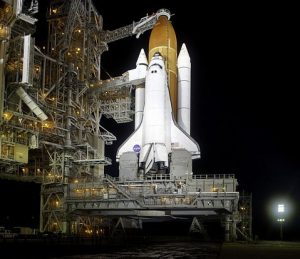 Mobile planetariums in schools.
Planetariums in the UK visit schools regularly for a number of key reasons:
Mobile planetariums create a wonderfully exciting space that children enter and are then taken on a journey through space!
It is very difficult for schools to create a totally dark environment which is desirable when looking at star constellations.
The planetarium can come to a school and set up in the hall which means it is very easy for all the children to come along and enjoy the show. There is no travelling needed.
The cost of booking a mobile planetarium is low when compared to the cost of transporting children to a fixed planetarium in a museum and paying an entry fee for them.
Information about BAP
The British Association of Planetaria (BAP) is the members association for planetaria across the UK and Ireland. There are many planetaria out there and the BAP want to make it as easy as possible to find the right one for your event. The BAP website ables you to find your nearest fixed planetarium or find which mobile planetaria can visit you, along with their contact details and a short summary of the services they offer.