Portable Planetarium
Wonderdome is a Portable Planetarium which delivers interactive, immersive shows which teach children and adults all about the incredible world of space.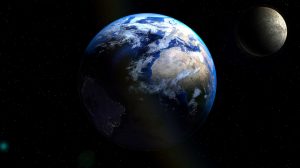 What does a typical show look like? 
We deliver Portable Planetarium shows to all types of schools, including nurseries, primary, secondary and SEND, as well as scout groups and private parties. On our visit, we can come for a morning, afternoon or the full day depending on your needs. On arrival, we will set up our portable planetarium in the Hall and then follow the pre-agreed timetable of shows. Groups of learners will come along to the planetarium and be taken inside by the presenter who will lead an incredible show designed specifically for the group. We have many different types of show which can be adapted to meet the needs of all the learners,
How long can I book the portable planetarium for?
If you are a school you can book us for either a half or a full day. We will communicate with you in advance to arrange the length and types of the show. Here you can find out more about our location and other astronomy places of interest.
How does the portable planetarium stay inflated?
The design is simple yet highly effective! The dome can be transported in a large bag and then rolled out in your school hall. You can see some of the unusual places our dome has been erected here. It is then inflated by a large fan. When the dome is fully inflated it holds a wonderful large dome shape. The inside of the dome is made from a specialised material which can be projected on which gives the learners the wonderful effect of being in space!
How many people can come into the dome at any given time?
We can accommodate up to 30 people at a time. But there is some flexibility in this number depending on who the learners are. The dome is very easy to access and we have had many wheelchair users come along and enjoy our shows. We have visited lots of wonderful schools in different locations and hope to continue visiting many more, inspiring the next generation of budding astronomers!
How do I book?
Booking is easy, please follow this link
Click here to find out more about us.