Mobile planetariums, also known as star domes, are an incredible learning and fun experience.
Mobile planetariums can be transported to different venues and set up in a matter of minutes. (please check guidelines for space requirements).
The Wonderdome mobile planetarium delivers incredible space shows to schools, groups and private parties.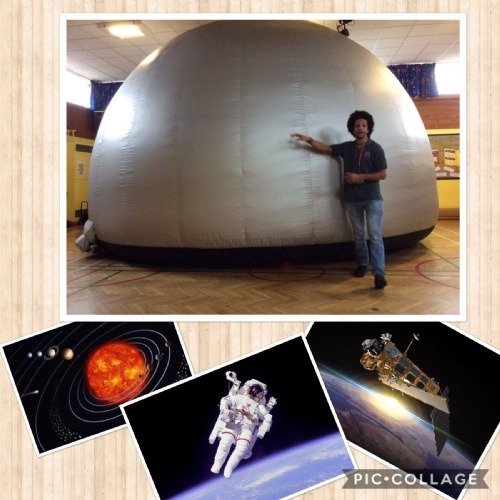 Our aim to deliver the best possible learning experience inside a planetarium which will inspire future generations to continue learning about the wonders of the universe….and maybe even visit themselves one day!
All of our shows are led by presenters who have a passion for space education. When booking us, you will be asked to choose from a range of shows. The presenter will then deliver each show at the level required by the learners.
Our shows include facinating information such as; travelling through the planets, sizes in space, looking at different galaxies, star constellations, space exploration and much, much more.
Each show lasts around 25 minutes, but shorter or longer shows can be arranged for specific needs.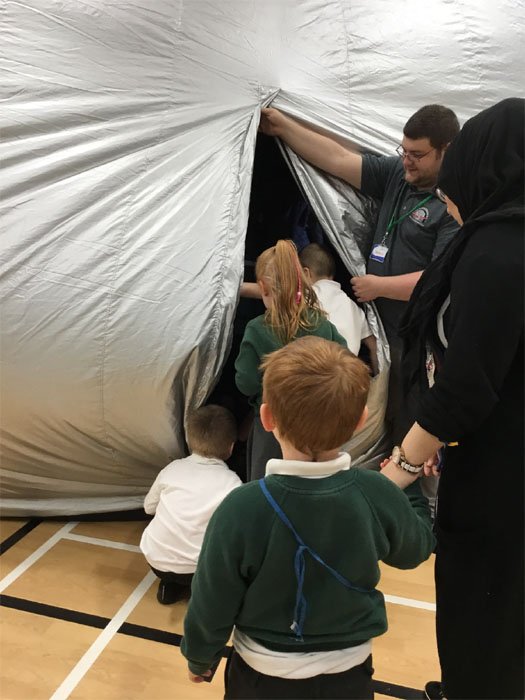 We are often booked by school teachers who are looking for a star dome experience. Often these teachers are planning a topic on space and would like to include a special event to really bring in the wow factor.
How will the dome be set up?
Wonderdome mobile planetarium will arrange with the teacher, deciding type of show, duration and content suitability.
The star dome can be booked for either a morning, afternoon or full days depending on the needs of the school or organisation.
Typically a class will come along to the school hall where the planetarium has been set up. The presenter will introduce the show and explain what will happen. Then the group are taken inside the star dome where the images are projected around the inside of the entire sphere.
The incredible visual effects combined with the sound effects ensure that each visitor is taken on a wonderful learning journey through space.
You can read our reviews from previous visitors to the dome. We also have a blog which offers a wide range of facinationg information. If you are a school teacher you may also be interested in our free lesson plans and resources which can be used after the planetariums has visited you.
If you would like further information about space please follow these links:
Stellarium – Stellarium is a free open source planetarium for your computer. It shows a realistic sky in 3D, just like what you see with the naked eye, binoculars or a telescope.
It is being used in planetarium projectors. Just set your coordinates and go.
TED talks – A collection of TED Talks (and more) on the topic of space.