Wonderdome Mobile Planetarium at the Webb Telescope Day
On the 9th of May, a group of Wonderdome Mobile Planetarium presenters visited Webb Telescope Day event held at the Space Centre in Leicester. The space centre provides an impressive space and astronomy related exhibition. In addition, there is a state of the art station planetarium facilities. The centre offers fun and education day us to families, groups and schools. Also, there are conference facilities that provide a unique setting for team training and event organising. The Space Centre also doubles up as a cosmic wedding and Christmas party venue: https://spacecentre.co.uk/
Following is the report from some of the sessions provided by one of our presenter – Dennis Ashton.
Dennis Ashton is also known as the Star Man. He is often referred to as David Attenborough of the UK Astronomy world. Dennis works along with a group of Wonderdome knowledgeable space presenters. Wonderdome offers mobile planetarium visits to schools and organisation. Wonderdome visits are interactive and presenter-led. The shows cater to a range of age and abilities. For more information visit the Wonderdome homepage.
Session: New mobile planetarium shows
The session provided information about two new planetarium shows.  First, Webb Telescope from NSC Creative. The shows allow viewing the universe at different wavelengths, focussing on infrared and ultraviolet. If presenter-led the show is suitable for KS2, KS3, KS4 & general audiences. Second, Royal Observatory (RO) fulldome clips. Topics focus on tars, nebulae, galaxies with music. Both the Webb and RO sequences are high-quality fulldome presentations.
Session: Raising awareness about planetarium visitors
Presentations raised awareness of the challenges posed by students with learning difficulties and students from deprived backgrounds. Both speakers gave vivid insights into how these students might
view a planetarium visit.
The conclusion from both speakers was that we should prepare for our visit in advance through discussion with teachers involved.
For children with learning difficulties, objects that they could handle and the view would be useful.  For children posing behavioural difficulties, the teachers could advise us on managing the shows.
Wonderdome presenters also were able to share a wealth of knowledge in respect of working with a range of additional needs learners. Recently Wonderdome Mobile Planetarium received Autism Award from the National Autism Society. It was a well-deserved appreciation of the Wonderdome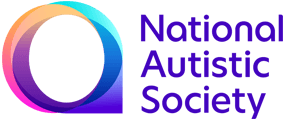 team efforts. Wonderdome presenters worked hard on making our shows suitable for visitors with a different range of needs, including autism. For more information about Wonderdome SEN provision visit: http://wonderdome.co.uk/sen/
Session: Keynote speech by Professor Gillian Wright, Webb Telescope
Professor Wright gave an overview of the Webb Telescope. It is an infrared space telescope to be sited at the L2 point, some 1.5 million km from Earth.
It will study every phase in the history of our Universe. From the first luminous glows after the Big Bang, to the formation of solar systems capable of supporting life on planets like Earth. Also the evolution of our Solar System.
Gillian then focussed in on the UK project which she leads. This MIRI, the mid-infrared instrument. More information about Webb Telescope provided at https://webbtelescope.org/
Session: Astroboost- Outreach Project
Astroboost is an outreach project designed to showcase the Webb telescope to the public. Astroboost primarily aimed at Astronomical Societies. However, for those with interest in the subject, the project's website provides a range of resources. Download resources directly from Astroboots web page: https://www.jwst.org.uk/articles/astroboost/
To book a mobile planetarium simply visit the Wonderdome mobile planetarium booking page. We also offer free additional resources located on the resource page.